---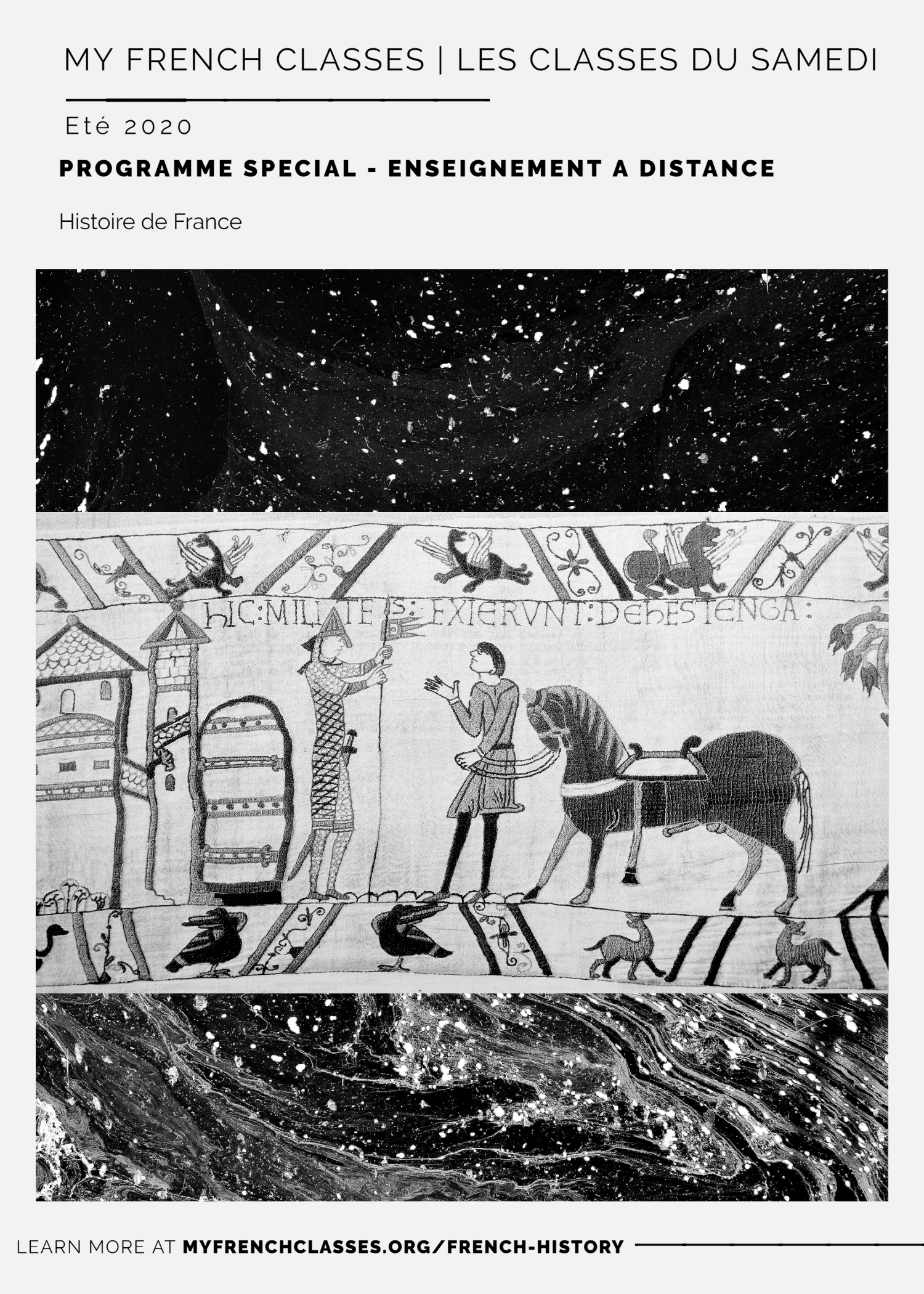 ---
Chers Parents,
Nous sommes très heureux de vous confirmer que nous allons offrir cet été un cours d'histoire en français pour permettre à nos élèves de continuer leur éducation en français durant l'été.
Le programme couvrira les grands moments de l'histoire de France.
Veuillez trouver ci-dessous les informations pratiques :
cours d'histoire en francais le lundi

de 11h15 à 12h45 pour les enfants de 7 à 9 ans
de 13h15 à 14h45 pour les enfants de 10 à 14 ans

à partir du 29 juin 2020 et jusqu'au 17 aôut 2020 (8 séances)
online via video conference
frais de scolarité : 210 dollars*.
*Nos élèves des classes du samedi bénéficient d'une réduction de 25 dollars.
Merci de confirmer au plus vite votre inscription en remplissant le formulaire que vous pouvez trouver ici:
https://myfrenchclasses.org/summer-camp/remote/registration
(option History Summer Program)
N'hésitez pas à nous contacter pour toute question complémentaire.
---
Dear Parents,
We are very happy to confirm that we are going to offer a history course in French this summer to allow our students to continue their education in French during the summer.
The curriculum will cover essential events in France history.
Please find practical information below:
history class in French on Mondays

from 11.15 a.m. to 12.45 p.m for children from 7 to 9 years old
from 1.15 p.m. to 2.45 p.m for children from 10 to 14 years old

from June 29, 2020 to August 17, 2020 (8 sessions)
online via video conference
tuition fees: 210 dollars.
*Our students from our Saturday classes benefit from a $25 discount.
Please confirm your registration as soon as possible by filling out the form you can find here:
https://myfrenchclasses.org/summer-camp/remote/registration
(History Summer Program option)
Please do not hesitate to contact us if you have any further questions.