---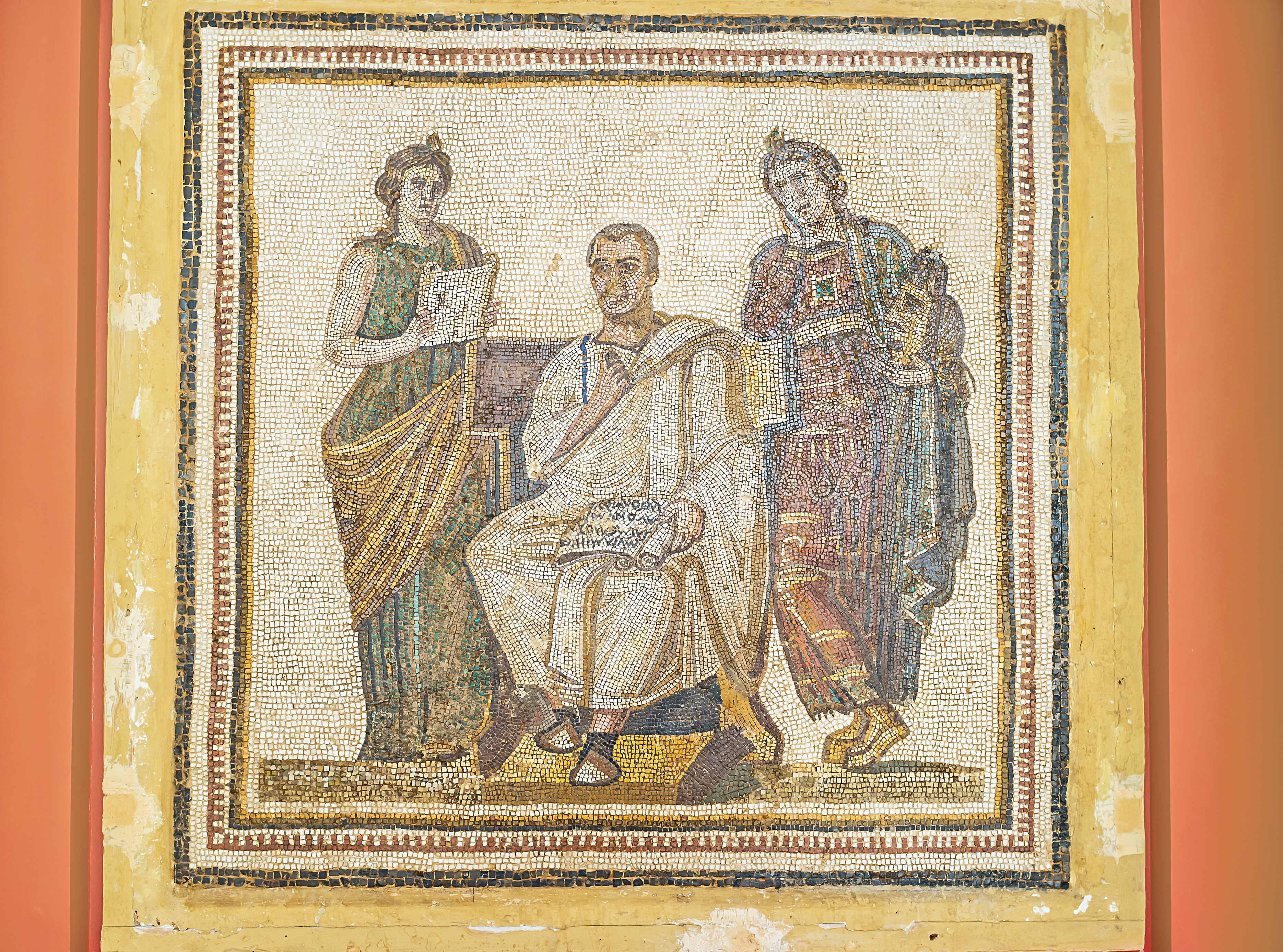 ---
Latin classes in French
My French Classes offers Latin classes for Middle School and High School students. Latin classes take place on Saturdays in Bethesda, Md.
The teacher of these classes is a graduate of Classics and has taught Latin in college for many years in French-language schools.
Latin I, Beginner Level
The study of the Latin language begins with fundamental learnings: declensions, conjugations and vocabulary.
Students will become familiar with Latin grammar (Latin Grammar, Magnard Edition) and a classical dictionary (Pocket Gaffiot, Hachette edition).
In close connection with the study of the French language, students deepen their understanding of the difference between the nature and the function of words, review the construction of sentences and discover the explanation of orthographic rules through the study of etymology.
The proposed texts are borrowed from great authors and the original texts are studied with their French translation, for an authentic contact with Latin literature, in parallel to the study of Latin sentences.
Quotes or proverbs are memorized from time to time for short written recitations.
A large place is made to the study of history and the classical literary history: each student builds a chronological frieze on which events, writers and great men are placed as they are mentioned throughout the class.
The gods and the Greco-Roman myths founders as well as elements of geography and civilization complete the study of texts essentially devoted to the foundation of Rome, Kingship and the beginnings of the Republic .
Latin II, Advanced Level
The study of the Latin language remains a priority, with the systematic review of the declensions and conjugations discovered at the beginner level.
In constant relation with the study of the French grammar, the students deepen their understanding of the essential functions (object complement, attribute), review the circumstantial complements and approach the complex sentences.
Appropriate texts and exercises allow the acquisition and comprehension of the vocabulary, through the memorization of examples and quotations to be recited in writing.
After the conquest of Italy, we focus on the Roman conquest of the Mediterranean Basin, without neglecting the political life in Rome and always by linking our studies to the writings of great classical authors.
Registrations
Spots for these Latin classes are still available, you can register online here.
Tuition fees for the Latin course are detailed here . A discount is offered to families whose children are also enrolled in the French classes of My French Classes.
If you have any questions about this program, do not hesitate to contact us here .