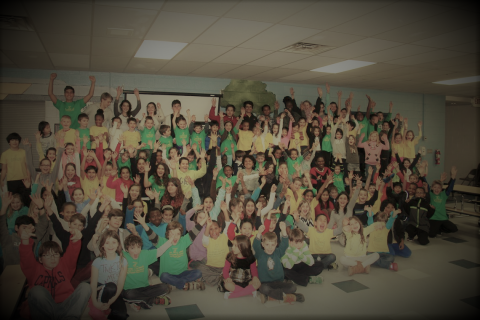 ---
Les classes du samedi - Your French language school
Options for your child
My French Classes offers more than 40 different French classes on Saturdays - from pre-K to high-school and beginner level to native speaker - so each child can find a spot in a program that is a perfect fit for him or her.
The schedule of the French classes and other French immersion programs is organized so children of the same family can attend classes at the same time and location, thus greatly facilitating the family organization on Saturdays!
Please note that for most classes, families are offered the choice between morning and afternoon options.
Throughout the years, we have been able to greatly expand the type of French programs we offer, so our students can now choose between our regular academic French classes, our rigorous French humanities classes and our fun and complementary sports and arts programs.
Our younger students can also join us during the week by enrolling in the unique preschool program of L'Enfant Montessori.
And for our students who want to practice and approve their French during the summer, we have also set up a wonderful summer camp in full French immersion.
Please do not hesitate to contact us to know more about the scheduling options for your family.
Accreditations
Our Saturday school belongs to the network of Flam (Français Langue Maternelle) schools sponsored by the AEFE (Agence pour l'Enseignement Français à l'Etranger) and is also a founding member of the US Federation of FLAM schools.
Our programs are also officially accredited by the Montgomery County Public Schools Administration and our students who are enrolled in an MCPS High School are eligible to receive half a credit per school year for attending our classes (under the category High School General Elective Credit.)
Additionally, our high-school students can prepare for the AP French exam (usually in 10th grade - classe de Seconde).
During their last year at My French Classes (usually in 11th or 12th grade), our students have the opportunity to take the French level B2 DELF exam. The DELF diploma is awarded by the French Ministry of Education to prove the French-language skills of candidates.