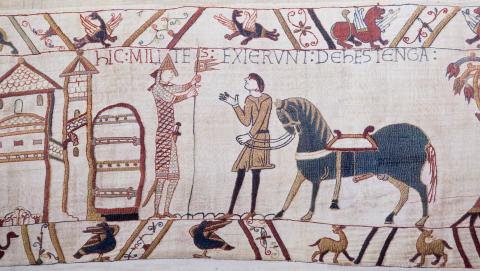 ---
Our Humanities Program in French
History and Latin Classes
Our goal at My French Classes is for our students to become not only perfectly bilingual in French and English, but also bi-cultural and have a deep knowledge of the culture and heritage of their ancestors.
That is why we now offer an advanced humanities program in French that perfectly complement our academic French classes.
Our students can learn about French History during summers. These classes help them deepen their understanding of French, but more largely European and World history and are a perfect complement to the history classes they attend in their American schools.
We have also developed a unique Latin program taught in French. This Latin program covers the study of the Latin language, the discovery of the great texts of the Roman area and also introduces students to the history and culture of the Roman civilization.
Additionally, our Latin students are prepared to take the American National Latin Exam.
Our alumni have confirmed that their participation in our one of a kind humanities program taught in French is highly recognized and valued by college admission officers and have helped them secured valuable scholarships.