---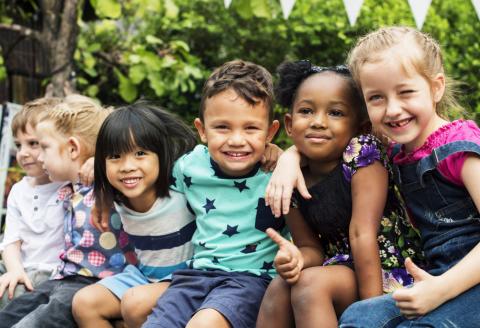 ---
The objectives of our French program for 3 and 4-years old
We currently offer PreK-3 (Petite Section de Maternelle) and PreK-4 (Moyenne Section de Maternelle) classes.
The objective is to encourage the gradual acquisition of the skills necessary for a fluent understanding of French.
The curriculum encourages the acquisition of a larger vocabulary in French, and teachers introduce new topics each week trough games, songs and crafts.
For example, to help with vocabulary acquisition, students do classification activities, memorization games, reuse the acquired vocabulary in different situations and try to infer the meaning of new words from their context.
Children learn to interact with other children of their age in French and to express ideas more and more complex in French.
Special attention is also paid to understanding stories read in French by the teacher.
More generally, group work and games on the sounds of the French language prepare the learning of reading and writing in French in the following grades.
---
Return to the Program overview page